About Us
Welcome to Home and Loan Finders website!
Home & Loan Finders is a full service real estate brokerage and a DIRECT LENDER that specializes in home loans.  Our commitment to our customers is to find them the best possible home loan for their needs and we guarantee the absolute lowest rate and fee structure period.  Home & Loan Finders strives to bring you the finest service available with a 100% best rate and fee guarantee.  Please feel free to email or call us with any questions you have at all.  We are here to personally help you through the entire home loan financing process. We are experts at home mortgages and are here to help.
Our mission is to achieve your goals and exceed your expectations!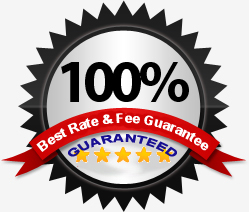 Mortage Payment Calculator
You've finally found the home of your dreams. But in this economy you want to be absolutely sure it makes financial sense. Can you afford it? Use our simple mortgage calculator to find out.

Have questions about finding the right loan?
Call Us 1.800.240.7586
Customer Testimonials

"I was nervous about refinancing since I didn't know much about the process. Jon was able to explain each step and document to me in detail and was very flexible to meet my needs. I highly recommend Jon for anyone looking to save money on their mortgage payment!"
Dave B.

"It's truly been a pleasure working with you… fast, efficient, seamless, painless and pleasant. (And you can quote me on that :-). Thanks again Jon!"
Niveen

"Thanks Jon! Same as last time, it could not have been easier."
Bud H.

"Hi, Jon: Thank you so much for handling our refinance so quickly and professionally. Gerard and I really appreciate that kind of service and will tell our friends about your company."
Nan D.