Refinance
Are you looking to Refinance?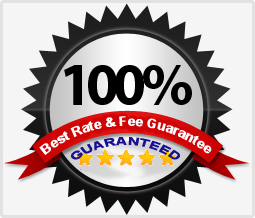 Home & Loan Finders specializes in home loan refinancing. We are a Direct Lender and are committed to delivering the absolute lowest rate and fee structure available. We are currently seeing interest rates at all time historic lows and there has never been a better time to lock in a fixed rate mortgage. Our most popular option is our NO CLOSING COST option where we pay for absolutely everything. That's right!!!! No title fees, no appraisal fees, no escrow fees, no fees PERIOD! With fixed rates at these unbelievable lows, you may be able to start saving money immediately and it won't cost you a dime! It's really that easy! We'll refinance your loan and we pay for everything! Call Home & Loan Finders now to lock in a low fixed rate today with zero points or fees at
800-240-7586.
Find out how we can help you. Complete the form to the right to Get an Instant Rate Quote.
How Our Instant Rate Quote Works
Fill out this quick no-obligation form
We will match your request with a loan specialist who will contact you within 24 hours
Receive a FREE customized rate quote with our best rate and fee guarantee
Start saving NOW!
Loan limits & restrictions apply. Rates and terms are subject to change and not all applicants may qualify.